As more participants review their highlights of the Women's Health, Masculinities and Empowerment: Advocacy and Training course, Solomy Awiidi, a human rights lawyer from Uganda, shares with us the session that stood out for her on Wednesday, 9th September.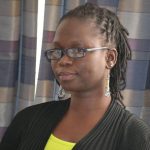 "One aspect that stood out most for me was the session on female genital mutilation (FGM). The visuals on FGM as well as the information presented was quite informative, educative and it presented the picture of FGM clearly. I think this is important because it is a form of violence against women and girls. It is dehumanising and a lot of work needs to be done at individual, family, community, national, regional and international level to ensure we have zero tolerance to FGM. Much as we have legislations and international instruments in place, these will not be helpful if these documents are not used and implemented. I believe FGM is not only about governments, but also about each of us to play a part in ending it", she says.
Collins Muchuki, a junior researcher at HEARD (Health Economics and HIV/AIDS Research Division), also sent us a review on the same session.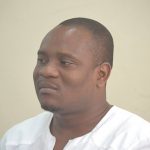 "The video clips on fistula and FGM stood out for me today. They are a good way of conveying the message in such an emotional way and this necessitates action. The visuals help in presenting the extent of the problem. We have a gender department at my organisation and we'll look at collaborating with organisations that work on FGM and fistula", he says.