SILICOSIS
The human toll of South Africa's gold mining industry is laid bare in this heart-wrenching Special Assignment documentary which aired recently on SABC 3 in South Africa. Thousands of former mineworkers return from the goldfields – penniless and broken. Sick with an incurable lung disease, the former miners made history last year when a landmark high court decision certified South Africa's first ever class action, paving the way for sick former miners to sue the entire gold mining industry for compensation. But the mining companies are now challenging this before the Supreme Court of Appeal. This 25-minute documentary brings to light the moving stories of the wives and daughters who are left with the burden of caring for these sick men.
(Photo: Leon Sadiki)
DECRIMINALISATION OF SEX WORK
In the wake of the recent release of disgraceful recommendations from the South Africa Law Reform Commission to continue the criminalisation of sex work in South Africa, Marlise Richter, Sonke's Policy Development and Advocacy Unit Manager writes a heartfelt open letter to her sex worker friends, colleagues and allies: "I am so sorry that South African lawmakers have yet again betrayed you. I am so sorry that, like the AIDS denialists of just 15 years ago, they have rejected reason and evidence in formulating public policy." The article was published by the Daily Maverick.
GENDER-BASED VIOLENCE
On 11 May 2017, former ANCYL official, Patrick Wisani was sentenced to 20 years in prison for the sjambokking to death of his former girlfriend Nosipho Mandleleni. But that is little consolation for the loss of life of a young woman. And the protracted case has only served to highlight the failures of the system in protecting women against gender-based violence in South Africa, writes Sonke's Thabang Pooe and Nonhlanhla Skosana in this article, which appeared in the Independent Online.
GENDER EQUALITY IN THE REGION
Africa Gender Indaba is a new podcast hosted by Sonke's Khopotso Bodibe airing weekly on Channel Africa every Tuesday at 9.05am. In this edition he speaks to a man who has dedicated his life to fighting female genital mutilation in Kenya. He heads to the streets of Johannesburg to ask South Africans if they believe that the rape epidemic in South Africa can be brought to an end, and he hears from a young woman who is courageously challenging the practice of early and forced child marriage in Malawi.
GENDER-BASED VIOLENCE
On 10 December 2013, after months of waiting on a protection order against her threatening ex-boyfriend, Sandiswa Mhlawuli, 27, was brutally murdered by him on the day it was issued. This is the story of taxi driver and gender activist Sithile Nohaya and how the murder of Sandiswa inspired him to take a stand against gender-based violence in his community.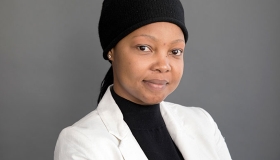 Why is it important to engage men and boys to help end violence against women? My response to this question is always the same: The violence that women and girls face usually occurs at the hands of men and boys, so we need to work with the perpetrators to end these crimes.
In December 2016, Sonke and Lawyers for Human Rights launched a court application calling for the increased independence of the Judicial Inspectorate for Correctional Services. Prison oversight (monitoring, inspecting, reporting), is vital for ensuring prisoners' human rights. This fact sheet explains why we need an independent prison oversight body in South Africa.
In April, the Kraaifontein branch of Beyond the Bars, Sonke's support group and community action team of former inmates, took part in a performance workshop with the goal of empowering former inmates to tell their stories and initiate advocacy around prisons and re-integration in their community.
Have we made a positive difference in women's lives? Feminist activist and Sonke's Director of Programmes, Angelica Pino asks this question and more in an article which is also a call to action: to make women's contributions more visible in the work of engaging men and boys for achieving gender equality.
MEN CARE
"Globally, on average, the time women spend daily on caring for the home and children is still three times what men spend; this ranges regionally from about 2.7 times in East Asia and the Pacific to 4.5 times in the Middle East and North Africa, and 6.5 times in South Asia. Women consistently do more unpaid work – including caring for others and domestic work – and paid work combined than men do."
CITY PRESS
"It is high time the government begins to lead on this. Instead of blaming the victims, our ministers should ensure better service delivery for victims of violence, addressing the critical primary prevention aspect of gender-based violence and rolling out prevention programmes that address harmful gender norms and violent masculinities."
BHEKISISA
"The executive director of public-interest law organisation Section27, Mark Heywood, was a founding member of the Treatment Action Campaign and helped to lead the struggle for HIV treatment in South Africa. In his new book, Get Up! Stand Up! Personal Journeys towards Social Justice, Heywood recounts how the war was won — and its costs. In this edited excerpt, he describes the run-up to a landmark 2002 court case, brought against the state with the help of Sarah Hlalele, that forced the health department to begin providing HIV-positive pregnant women with antiretrovirals to protect their babies from the virus."