East London to King Williams Town via Peddie
Total distance: 267km
The Eastern Cape countryside is like no other I have been to before. The hills roll into each other, spotted with colourful houses and the windy roads are teeming with school children, cows, goats, and donkeys. It's one of the most beautiful sights in South Africa and home to many of the miners that we are trying to find.
I started my journey in East London and picked up my interpreter Asanda Mbolekwa on the way. Our first stop was outside the town of Peddie about an hour and a half away from East London.
Here is the route and a short time lapse film of the journey…
---
The Miners
No. 1
Bangumzi Balakazi is 61 years old and lives in Peddie in the Eastern Cape Province, South Africa. He worked on the mines for 25 years and was diagnosed with silicosis in….The mines paid him R45,000 in compensation. His daughter Zintathu lives at home with him and helps to look after him when he is struggling with his illness.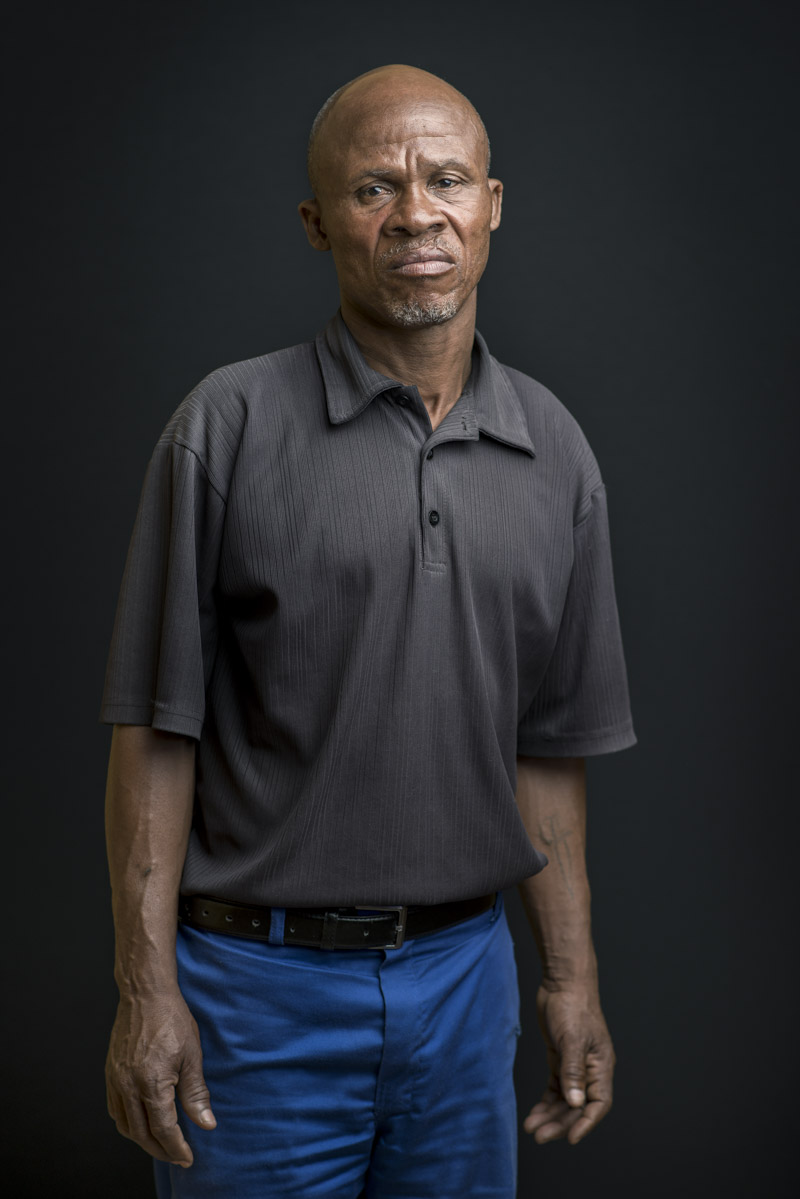 ---
No. 2
Siqhamo Hoyi also lives in Peddie in the Eastern Cape province of South Africa. He is 57 years old and worked on the mines for 27 years. He has been diagnosed with Pulmonary Tuberculosis which, he believes, is a consequence of working on the mines for so long.
---
Occurances
We found Mr Hoyi in a village in the hills above Peddie and I wanted to shoot a portrait of him exactly where he was, it was such a great room. I asked him if, before we started chatting I could just take a quick portrait. He was happy to oblige so I set up a light and took the portrait. Once we started chatting we soon realised that we had the wrong Mr Hoyi and we were actually looking for his brother. Here is the photograph anyway…
End of day 1… 19 more to go.