Queenstown
Total Distance: 858km
Both of the miners that we met today were working in Queenstown as gardeners. Although they were both old enough to be retired, they have to keep working to support their families. We met them both in town and they directed us to their homes, in different townships outside Queenstown. It is amazing the distances that people travel to get to work, especially since they are paid so little for their labour. For R50 per day (approx. £2.50 or $3.75), to many people it would not seem worth the effort but this just goes to illustrate how poor many people are in this country and how they are still forced to get by on so little.
Here is a time lapse and some photographs from the townships that we visited today, hopefully they give a good idea of the size and conditions of living that many people have to endure. We picked up Mr Mtshange from the side of the road in Queenstown, you can see from the film how quickly the town with fast food restaurants changes in to a township with very little service delivery.
---
The Miners
No.5
Zonisele Nkompela is 73 years old and works a a gardener for a family in Queenstown. He lives in Linge township about 25 minutes taxi ride from his home. He is paid R85 per day (approx. £4 or $6) plus money for transport. With this money he must support his family who live far away in Qoqodala. He goes to visit them once a month but then returns to Queenstown as this is where he is able to find work.
Mr Nkompela worked for 29 years on Harmony Gold Mine and was paid R36,000 (approx £1,735 or $2,700) in compensation when he was diagnosed with silicosis by the mine doctor.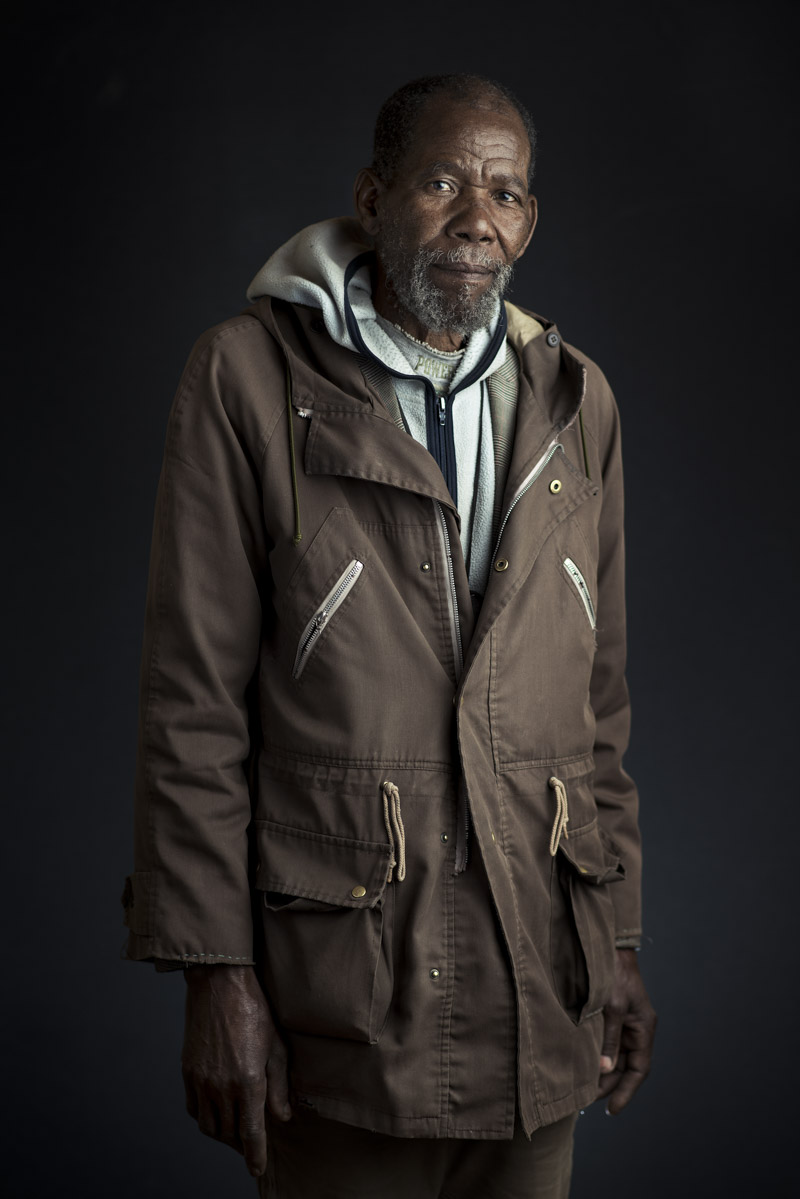 ---
No.6
Mthuthuzeli Mtshange has 8 children in Flagstaff, 390km from Queenstown. He works as a gardener to make money to send home for his family. He is paid R50 a day (approx. £2.40 or $3.70). He lives in a township on the outskirts of Queenstown as it is all he can afford.
Mr Mtshange worked on the gold mines for 35 years and was retrenched without reason in 1996. He was diagnosed with silicosis and TB and received no compensation from the mines.
---
Tomorrow we travel to Cala and try to find and photograph 5 miners in one day, it sounds so easy but we never seem to know what is going to happen till we get there.