Butterworth
Total Distance – 1633 km
One thing that I realised today is that it is really easy to overlook the fact that many of the miners were trained in very specific aspects of their work (see the training certificates below). They learnt on the job over a matter of years, and the skills were non-transferrable to the jobs on the surface. When you are forced out of your job in your mid-forties it is very hard to start again especially when you have a very specific skill set.  Add to that the fact that many people went to work on the mines because they were uneducated and illiterate and did not have the skill set to find other employment 35 years later. It makes you realise that this is much more than just losing a job, it is the loss of a livelihood.
---
The Miners
No. 15
Monde Mxesibe lives alone in Zagwityi near Butterworth. He is 62 years old and worked on the mines for 26 years. He has Pulmonary TB and, in 1996, he was told by the mine that he would be compensated. He has still received nothing from them.
He told me that the scariest thing about working on the mine was the lift journey to get underground. 75 people would cram into a three storey cage which was held by just one steel rope. He heard that the rope had once broken on another mine and everyone in the lift had died. He tried hard not to think about it and focused on the money he was making to send home to his parents.
Monde's main dream in life was to own a car but he never managed to save enough money.
---
No. 16
Mncedisi Dlisani  worked in explosives at Western Areas Mine. He would drill the holes, place the dynamite and light the fuse from a distance away. This exposed him to a large amount of dust.
"Sometimes we used masks and sometimes we didn't. There wasn't always a supply." he told me.
Mr Dlisani was diagnosed with Pulmonary TB and spent 9 months in the mine hospital. During that time he did not receive his monthly wage to send home and so his wife, Nokwakha, had to beg relatives for money to feed her family.
He left the job 2 years later and returned to Butterworth where he spent another 9 months in hospital. After 15 years of service at Western Areas Gold Mine, he received no compensation for his illness.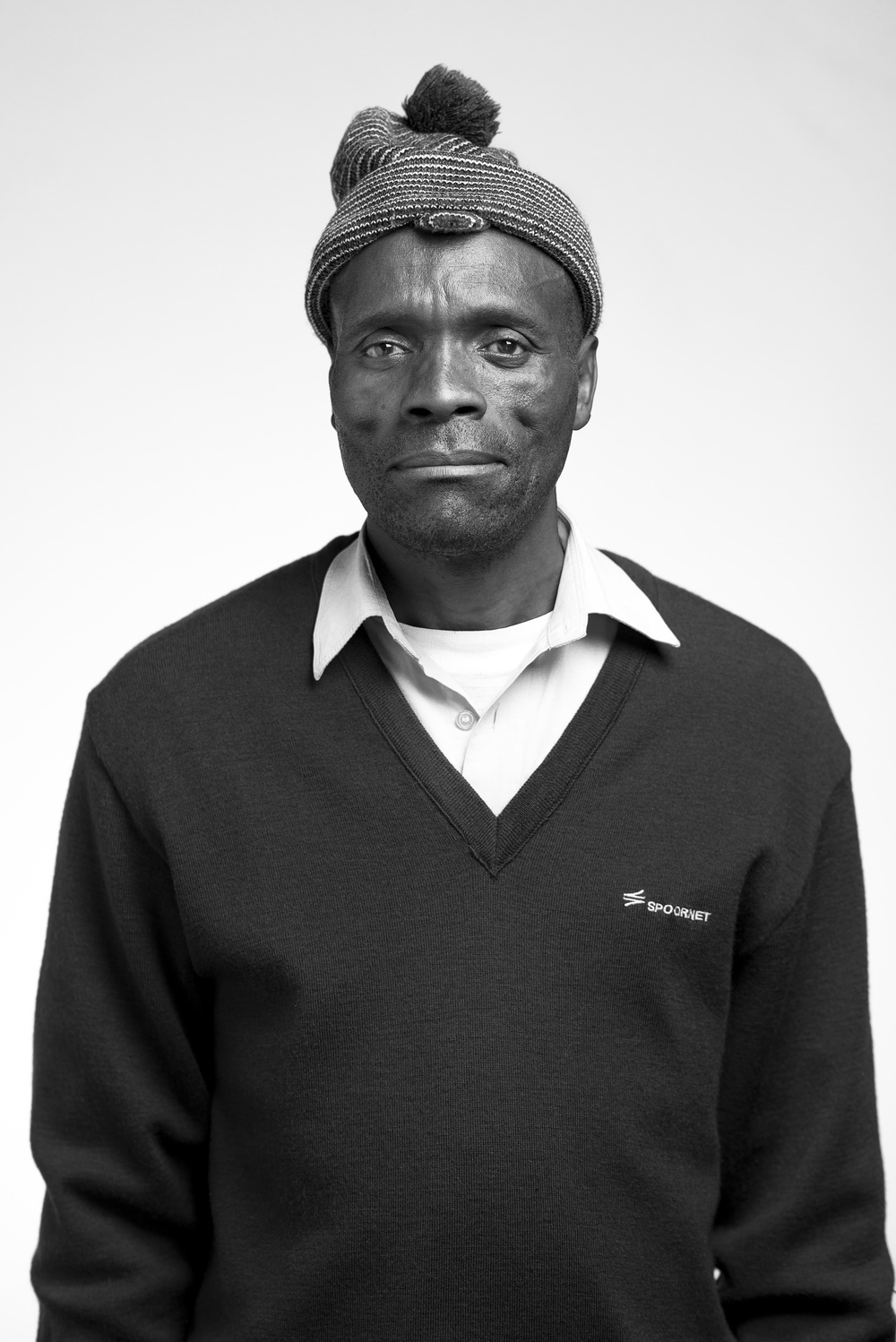 ---
No. 17
Agrippa Dlisani, 60 years old, was a loader and sweeper at Bracken Gold Mine. He went to find work at the mines because his father passed away and he became responsible for supporting his mother and brothers. He spent 6 months in the mine hospital with pulmonary TB in 1983 and was retrenched in 1989. He now washes cars in Butterworth for R50 a day (approx. £2.40 or $3.60).
Agrippa's main hope is that they win the case against the gold mines so that he can get enough money to pay for further education for his children.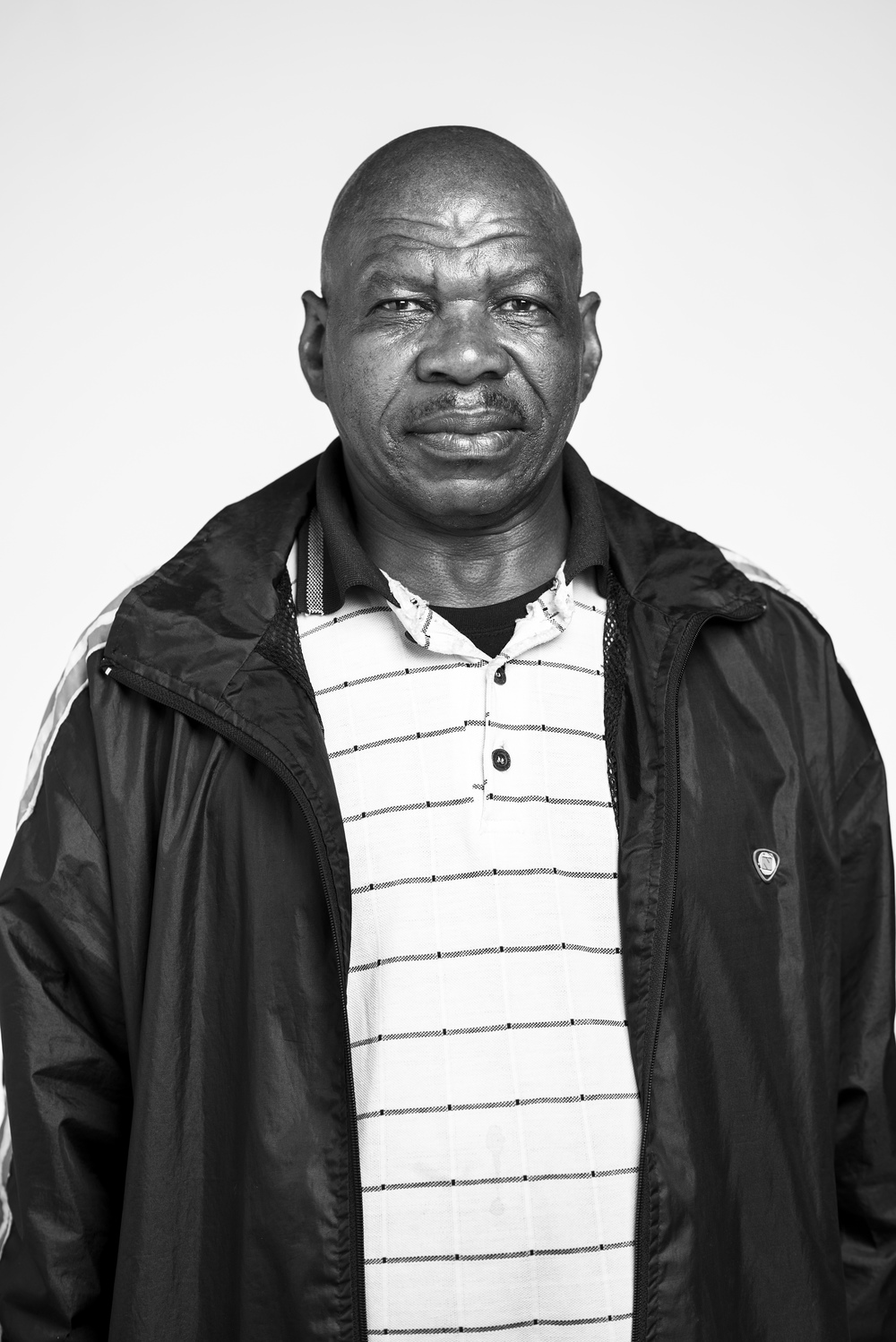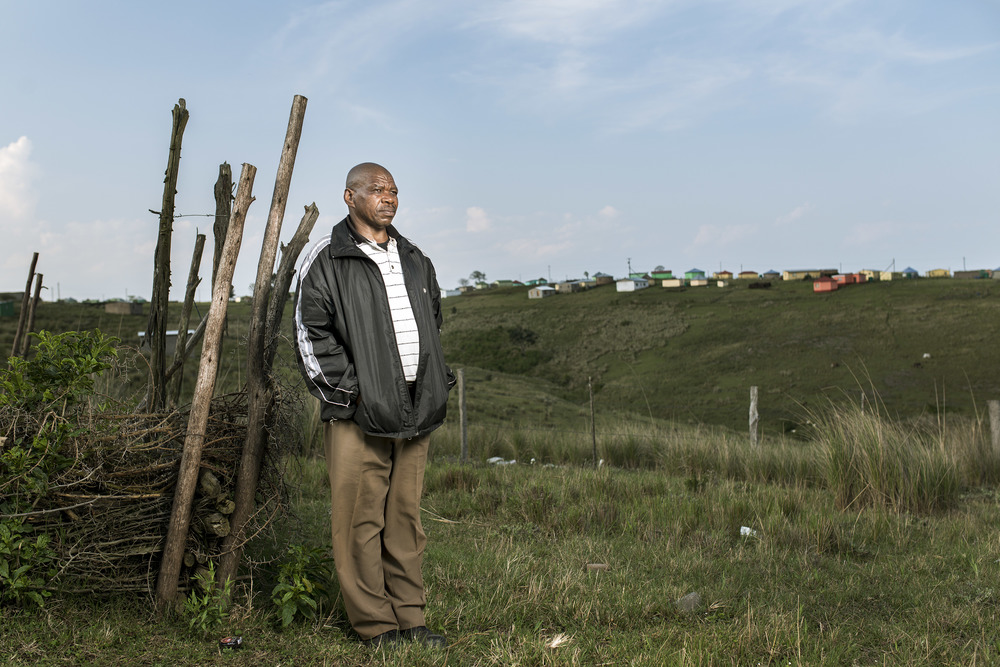 ---