A high school in the northern part of Nyanga, Zimbabwe, would not allow its female students to wear trousers. But within three months of the launch of Changing the River's Flow, a youth-focused gender norms transformation project, this discriminatory policy was overturned – a small but important victory and evidence of the change occurring as a result of the SAfAIDS, Sonke Gender Justice and Embassy of Sweden project being led by Sonke's Regional Programmes and Networks Unit Manager, Itumeleng Komanyane, who manages the work of the MenEngage Africa alliance on gender justice.
During the project's launch at a side event at the 21st International AIDS Conference, which was held in Durban from 18 – 22 July 2016, MenEngage Africa's co-chairperson, Bafana Khumalo, stressed the importance of working with youth, particularly in a traditionally patriarchal society such as Zimbabwe saying, "We need to look at the underpinnings of what drives the thinking of Zimbabwean society. We need to work with young people. Perhaps you may not be able to change traditional leaders and older people on their attitudes on LGBTQI communities – but you can look at those who are still to come.
The question of changing the flow of entrenched societal norms was a focus with Khumalo asking: "How do we work with those who inform these norms? Harmful, negative norms are perpetuated on a daily basis – teachers saying to girls 'clean the toilets', 'scrub the floors' and the boys are told to 'go and play football'. This sends the message about role differentiation. It reinforces the challenges."
Khumalo noted, too, the need to engage with traditional leaders. "Once you transform that leader to a point where he says, 'come to my village', that is sustainable because you have a champion."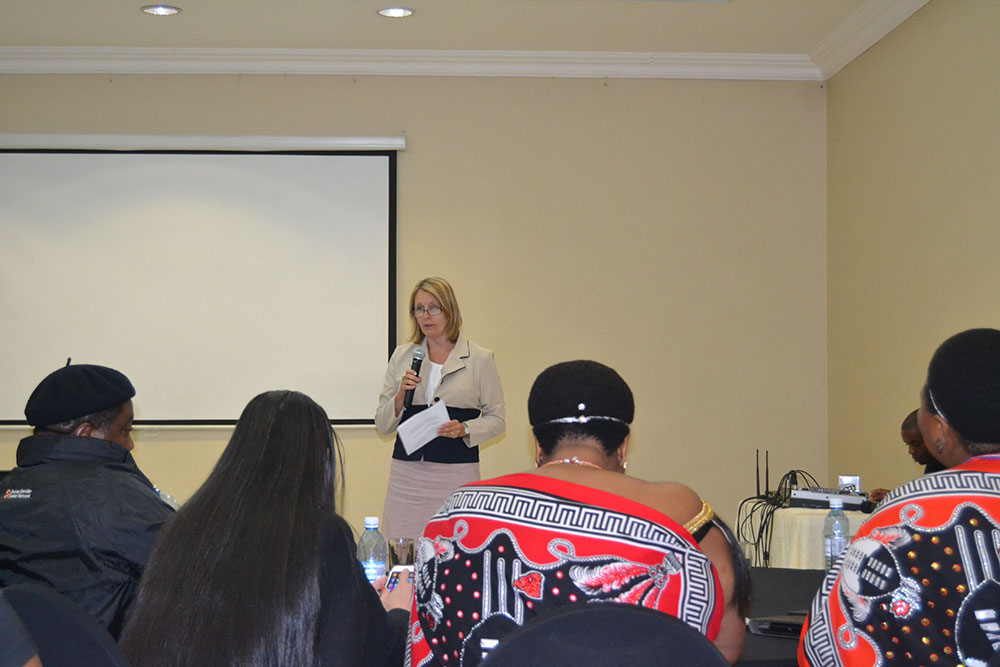 He continued: "If we want to change the river tide and break the flow against gender norms and HIV, we need to do more of these interventions."
"This shows African men do change and are invested in changing because it's good for them, their children and their partners," he said.
Changing the River's Flow is a gender transformative programme for young people and focuses on Zimbabwean youths in marginalised communities that are hard to reach, targeting farming and mining communities in the following areas:
Nyanga district, which is situated in Manicaland province in northern Zimbabwe;
Hangwe district, which is situated in Matabeleland North province in north-western Zimbabwe;
Chiredzi district, in Masvingo province, which is located in south-east Zimbabwe; and
Seke district, in Mashonaland East province.
The programme's objectives are to:
Build the capacity of local partners on gender norms transformation;
Promote positive gender norms and values among young people to reduce gender-based violence and HIV;
Engage community leaders and parents to reduce harmful cultural and religious practices; and to
Advocate for laws and policies that enhance equitable gender norms transformation.
Its expected outcomes are to:
Have more girls and boys practicing equitable gender norms in their communities;
Reduce harmful traditional and religious practices that fuel gender-based violence and HIV; and to
Help develop and implement policies that address gender-based violence for positive sexual and reproductive health and rights outcomes for young people.