On Wednesday 8 February, a day before the President's State of the Nation Address, which opened Parliament, Save SA hosted a Real SONA event at St Georges Cathedral in Cape Town.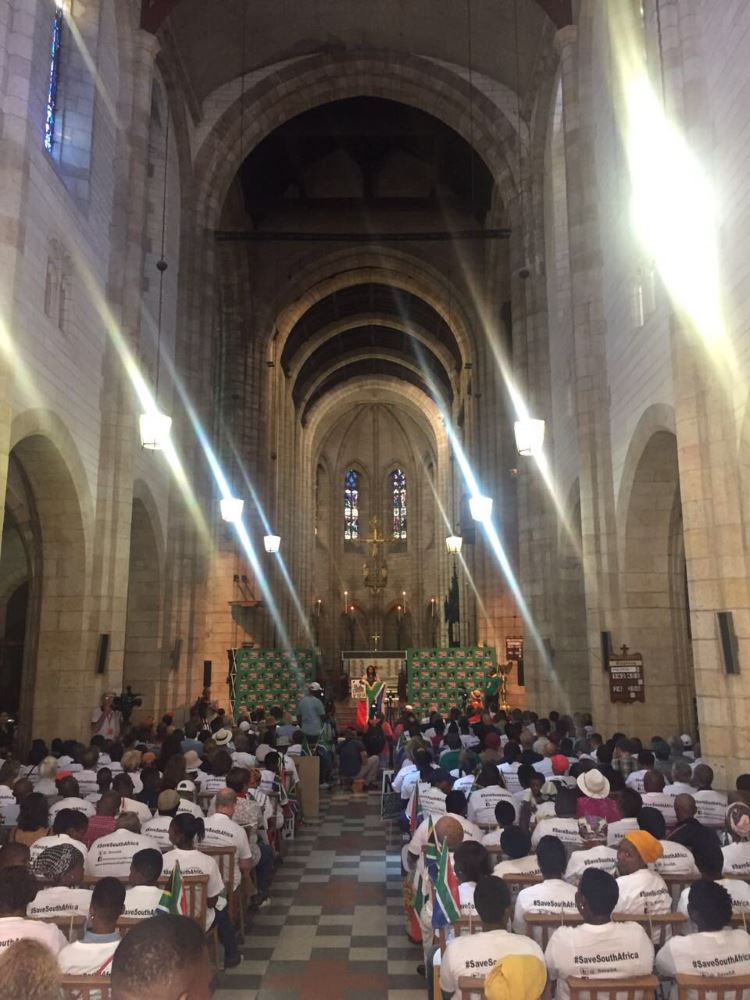 According to Sipho Pityana, convener of Save South Africa, the event was designed to allow South Africans to share their grievances about the current ANC government. As part of the event Thabang Pooe, Policy Development and Advocacy Fellow for Sonke Gender Justice gave an impassioned speech, urging South African's to take a stand against injustice.
Read the full speech below.
State of women in South Africa 
"Women in South Africa still face very high levels of violence, are disproportionately likely to contract HIV at a young age, and are more likely than men to be unemployed, on average earn less than men for the same work, and are far less likely to be in a position of management in the workforce. This is especially true for Black women. Women also spend at least 8 times as much time on care work as men do in South Africa.
South Africa remains a deeply patriarchal society with some of the highest rates of violence against women in the world – on average 3 women are killed daily by an intimate partner – and very high HIV prevalence amongst women, in some communities nearly 50%. Violence and HIV are exacerbated by gender norms that equate manhood with dominance over women, the use of alcohol, the belief that men must be independent and not seek help (including being treated for HIV for which there remains a stigma) as well as by norms that encourage women to be submissive. This is more acute in communities with high levels of unemployment, poverty and alcohol abuse. We know in Diepsloot that 56% of met admit to committing sexual/physical abuse to women and many multiple times.
We need to empower women by making sure they can attend and finish school and go on to find meaningful work for which they receive the same pay as men. We need to make sure that our laws on gender based violence are properly enforced and that our government put in place measures to prevent violence.
We need to urgently address the pandemic of gender based violence in South Africa. We demand the development of a Nation Strategic Plan that is costed, fully funded to address the structural drivers of GBV.
We call on men, traditional leaders and church leaders to take bold and visible stance against the use of violence.
Of course none of this can happen when corruption continues to undermine legitimate government programmes. We demand accountability Mr President, from the top and also from private companies such as mining companies gathered in CT this week.
We must stand against injustice across the board because an injustice to one is an injustice to all."